6 TOP TRENDS TO SET YOUR WEBSITE APART IN 2021
Keeping you one step ahead
It doesn't matter what trade you work in, new trends will continuously evolve. Fashion is not just restricted to the clothing industry, and it is important to keep up with what hot, and what is not!
Web design is constantly evolving with designers coming up with new and innovative ideas to make their work pop. But with the ever-changing styles, it is hard to keep with what's in, and what's going in the bin. That's where we come in. We have been trawling the internet to find the top 6 web design trends of 2021. While some are more radical than others there is something for everyone. You can be sure that by incorporating a few of these trends, your click-through rates will be off the charts!
Smooth Move
Yes, you heard us. Say goodbye to our right-angled friends, this year it's all about smooth edges. Not a corner in sight! With the stress of 2020, we all need a moment to just chill out. Using circular shapes on your web pages creates fluidity within the page. Crafting a more relaxing experience for your guests. Because your website is promoting a more organic customer journey, they are more likely to stay on your page. Ultimately this will improve your conversion rates.
Circular and smooth shapes are a great way to highlight the information you wish your clients to know. You can gently draw their attention to certain parts of your page, without them even realising. This is a great way to attract them to new products or call to action without making them feel overwhelmed.
QUESTION…
The most critical moment of a user's journey is the onboard process. This is the amount of time the user visits the landing page for. They will either feel fully engaged, or indifferent to the content, and it is a fine line between the two. That is why the content of your website must be thought through and easy for people to engage with. No one wants to sit reading through description after description of products. They want you to cut to the chase. Because of this, we are witnessing increasing numbers of businesses using questionnaires to engage their audiences. Gaining information from their potential clients whilst interacting with them. These quizzes will ask personable, multiple-choice questions that enquire about the likes and dislikes of the visitor. This means that the company can create a tailor-made experience by suggesting products that they are interested in.  
This service will enable you to collect valuable information about your visitors whilst delivering quality service. They are far more likely to have a positive customer experience and more likely to choose your services. It is no surprise that as we enter 2021, we are seeing more and more websites adopt this method.
TAKE IT BACK NOW Y'ALL
Who doesn't love a throwback! Within any industry we see things come back around, and marketing is no different. Like a good old pair of mum jeans, retro fonts are making their comeback for 2021. But they may not be quite as you remember…
Throwback typography has had a bit of a revamp over the years.  We are now being presented with a stylised version of the old classics. The merging of old and new font creates a futuristic, retro hybrid that we are obsessed with! Giving these stale old fonts a new lease of life. This new trend is giving a nod to the past whilst feeling very of the moment. A fun trend you will be sure to see more of as the year progresses.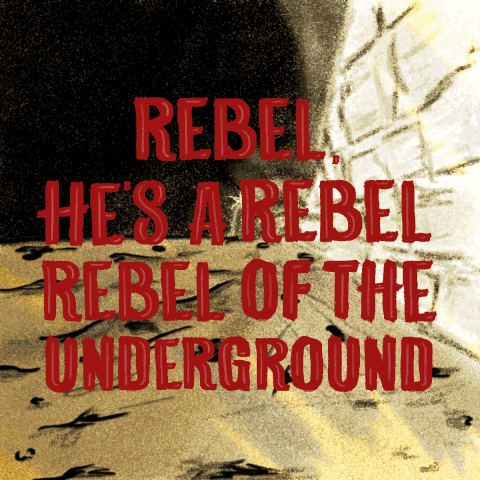 Want to work with us?
It all starts with a conversation, fill in the form and we'll be in touch to see how we can help!